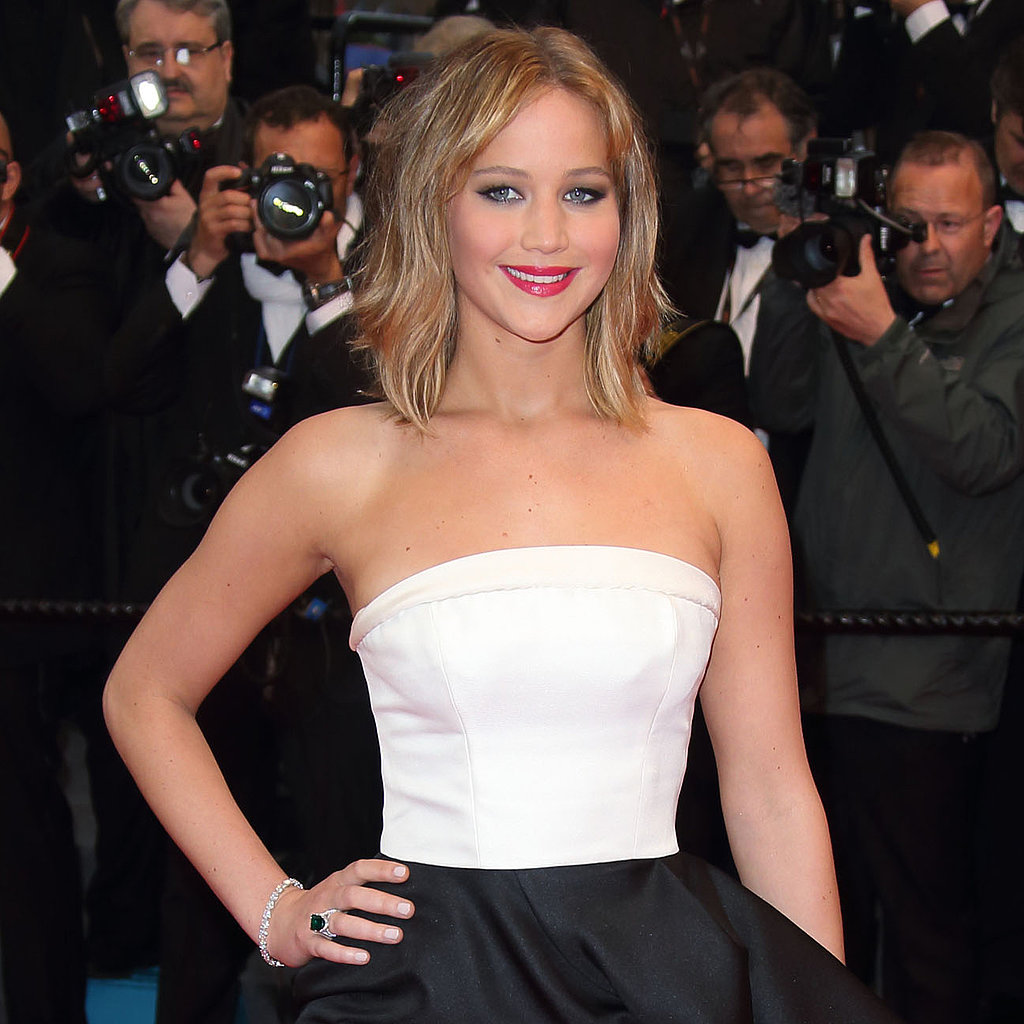 The 2013 POPSUGAR 100 List has been revealed! Thanks to millions of votes, they've put together list of top 100 stars across music, movies, TV, politics, and more.?Jennifer Lawrence was voted in at number 2, only behind Robert Pattinson.
It's no big shocker that Jennifer Lawrence almost topped the list with the year she had! She rode the success of?The Hunger Games?into the second half of 2012 with?Silver Linings Playbook, which earned her multiple accolades, including her very first Oscar for best actress. Jennifer was the darling of award season, getting glamorous on the red carpet, showing her candid side in interviews (who can forget her chat with?Jack Nicholson?after the Oscars?), and even maintaining composure after tripping up the Academy Awards stage steps.

Even after award season wound down, she held onto her spot as one of Hollywood's favorites with filming for the much-anticipated second Hunger Games movie, work on?American Hustle, her return to the?X-Men: Days of Future Past?set as Mystique, and her first appearance at the Met Gala.

Jennifer Lawrence ranked 1st in the Phenoms category.